The promotion material for theannual exhibition at Academy of Fine Arts in Poznan.
The whole event is entitled:  BETWEEN COGNITION AND REALITY (POMIĘDZY POZNANIEM A RZECZYWISTOŚCIĄ), 2008 
I had to design invitation cards, posters and banners for that exhibition. My idea was to present organs of five senses: sight, hearing,smell, touch and taste - as the senses are actually what lays between cognition and reality. At the moment, works of students of the Academy of Fine Arts are intermedialenough to engage all 5 senses. Visualisation of senses appeared on all materials concerning the exhibition. Every of 5 signs is set on the same shape to recall the exhibition, even when they're not seen together. Signs itself, are very abstract, they just resemble an eye, an ear, a nose, a palm or atounge, but they're not portraits of those.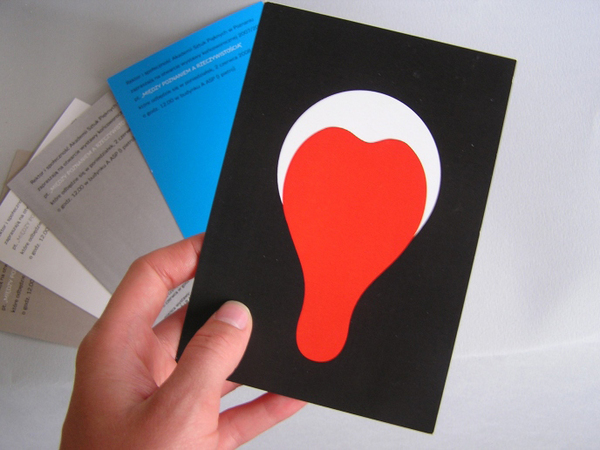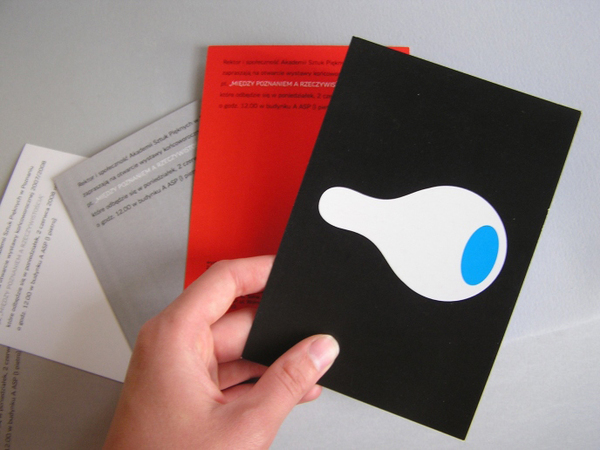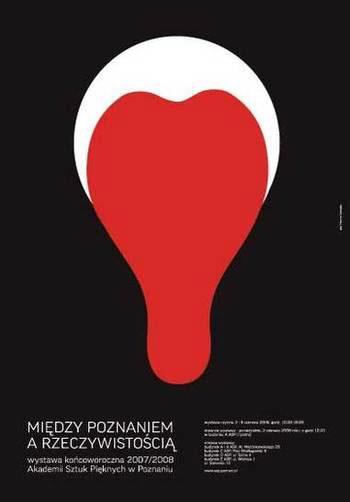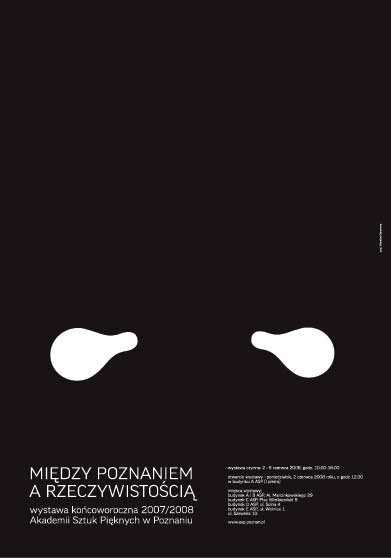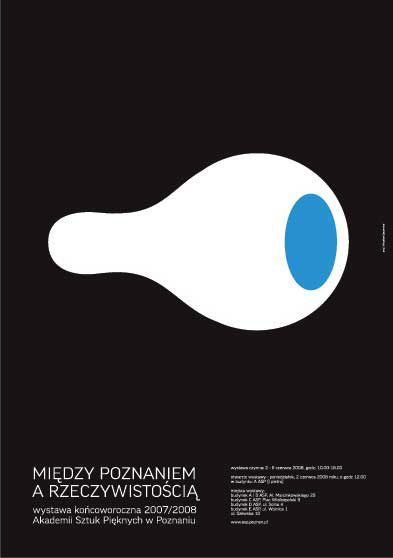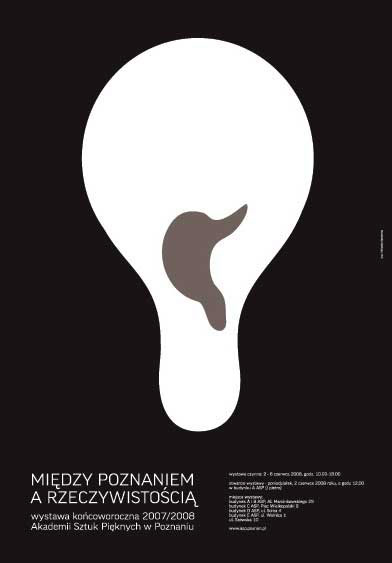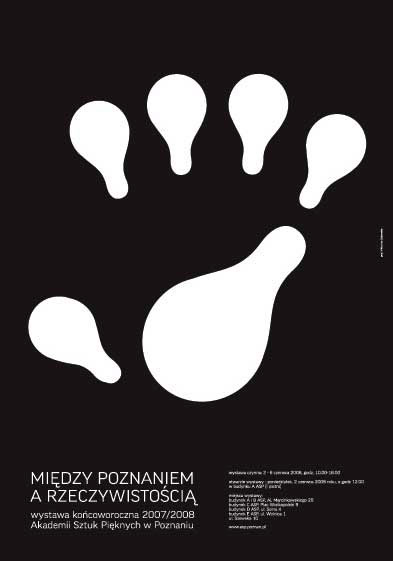 logo of Academy of Fine Arts in Poznań