A'Tuin coffee & diner


Terry Pratchett's fan coffee



This project is a concept for a coffee and diner chain interior. The owners are inspired by Terry Pratchett's  characters who explore the Discworld.  Our idea was that if we do not transpose the theme literally, we could create a better concept design of the chain. It offers not only pictures but an atmosphere from around the world and a methaphorical blink to the magic world of Terry Pratchett's books. The typographic and illustration treatement of this fairytale space is achieved with the help of our friends from "Four Plus".

A'Tuin carries the whole world."World full of surprises"- ironically analogous to ours. A parallel between them can show us a different point of view and lead us to magic places.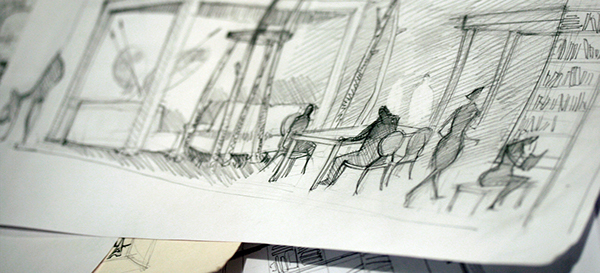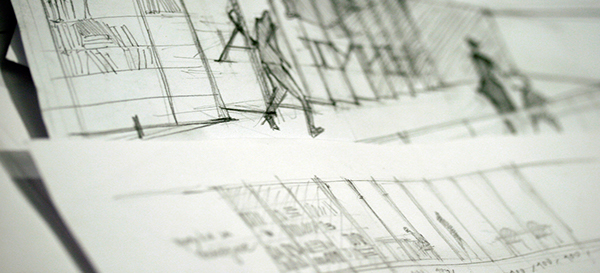 To reach the two worlds we pass through a magic "stereo" entrance of the Great A'Tuin.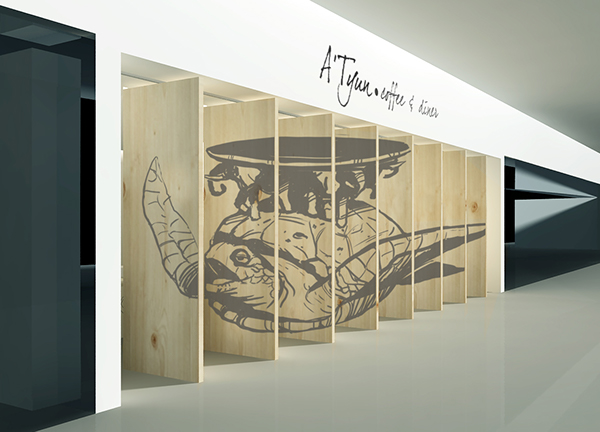 Here are the two worlds.Both are in the "color of magic" because we need the eigth color to appreciate the rest seven.


Chaos is found in greatest abundance wherever order is being sought. It always defeats order, because it is better organized.

Dragon home - Gravity is a habit that is hard to shake off.

So what you're saying is that 'not meddling' is like taking a vow not to swim. You'll absolutely never break it unless of course you happen to find yourself in the water?
Cats gravitate to kitchens like rocks gravitate to gravity.