as the name suggests, is a hospitality brand, which believes in offering its guests the peace of mind. 
 offer their guests with an Indian Experience by means of a very Traditional yet Contemporary Indian Décor that ranges back to centuries of old customs of hosting guests with utmost care. 
The client required a symbol of for their Logo. 
In India, Lord Ganesha is admired as the God of all Beginnings. Lord Ganesha, is one of the best-known and most-worshipped deities in the Hindu pantheon. His image is found throughout India. Hindu sects worship him regardless of other affiliations. 
Devotion to Lord Ganesha is widely diffused and extends to Jains, Buddhists, and even beyond India and hence he can be easily identified by the hotel's clientele which is international.
Currently, they have a hotel, in and an upcoming hotel, in .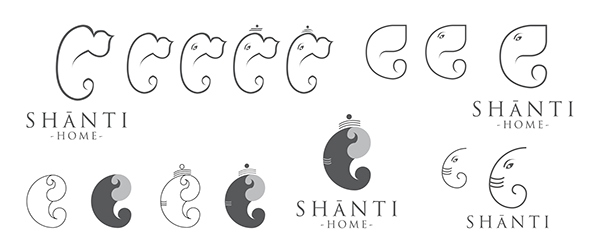 The Website and the E-Brochure were done as part of Brand Daddies' Team.