I would like to share with you one of our college course project. Itwas a collaborative project and four of us was working on it.

Brief:Our objective was to create the promotional material for the musicextravaganza.  Advertise the event, the music, artists, timetables, amap of the area, using appropriate imagery.  The variety and quantityof promotional material was entirely up to the team.




Strategy:The festival's aim was to give the general public  a feel of what isAfrican music all about.  This was done not only through the music butalso through performances and workshops.Our part was to create a range of products which will transmit thisfeeling of African Music before the public actually arrive at theSage.  By creating a range of brochures, flyers leaflets and posterswith this African design we started generating interest into thisdifferent style of music.We chose a colour palette that was taken from influences in Africa.
Subtle shades of browns, earthy yellows and greens were priority in getting this feeling.Cracked fonts to resemble the dry earth were also something to look at.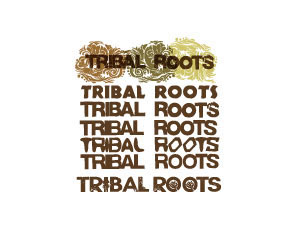 A sandy textured background worked well in reinforcing the feeling of the dry, dusty landscape of Africa.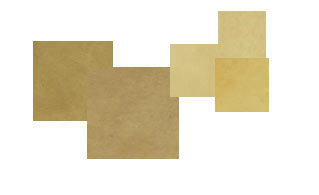 Using red as a powerful colour on the covers also was a good choice,as red is an important tribal colour and stand out well against theearthy colours.  Tribal patterns were incorporated into the designwhere it was possible.Images of music and dance worked well with the vibrant colours and tribal patterns.
The PosterMy duty was to produce the poster for the event. Additionaly i'vecreated some t-shirt design for the members of the crew to make iteasier to identify them.The poster was A3 and i wanted to make it vibrant, colorful,something what stands out and easy to associate with this africantribal feeling. I found a photo which was quite spacious with not toomuch movement and combined this with a lot of tribal patterns. Iconverted the photo to vector shapes and created the whole poster inIllustrator.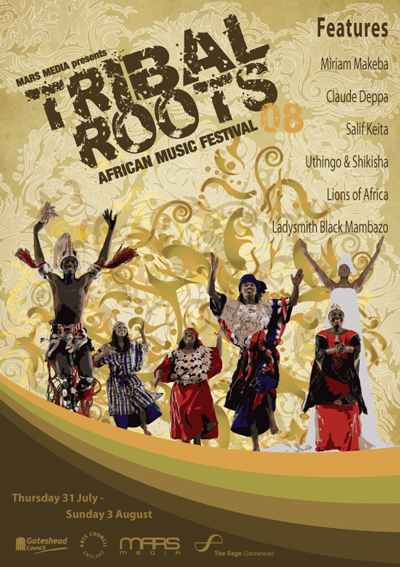 At the end we were quite happy with the outcome of the project.