Montage von Leitungen, Kabellegung
Analog archive
A project assignment was to create two books without texts and use the same analog pictures in a different way. Archives should have been the place where to find forgotten treasure.

I found these historic pictures of working men in the archive of Museum für Kommunikation in Bern. For this first book I organized pictures between two groups, "Pole Men" and "Cable Men", and divided the book into two parts. Two stories with the same ends - cable fixing. Under ground or on the top of the pole.

Images are sorted chronologically in both stories. From production through transport to final cable fixing.

The trick is that every picture is at the same exact place but pictures are upside down at first sight in the second part of book. That is a signal to turn the book and then a reader may notice that pictures are at the top of pages in the part about "Pole Men" and at the bottom of pages in the part about "Cable Men". One blank paper in the middle of the book helps in orientation.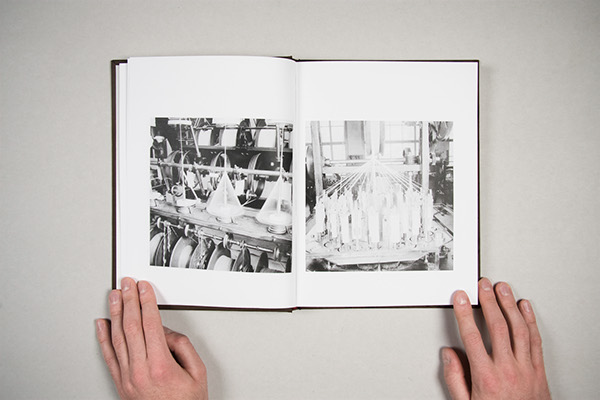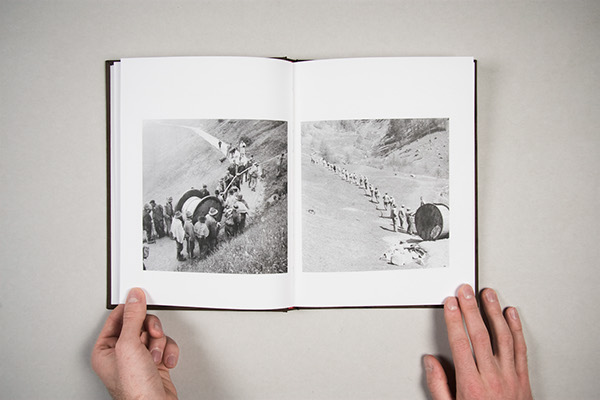 Led by Urs Lehni and Rafael Koch
Bern, 2010