David Willson became the editorial cartoonist for the
Palm Beach Daily News
in March of 1992 and continues to chronicle the often bizarre happenings of Palm Beach and South Florida every Sunday. The early cartoons were hand painted in Lamp Black watercolor. David switched to digital color cartooning using a WACOM tablet in 2002 when the newspaper added color to the editorial page. Here are some samples from the black and white years.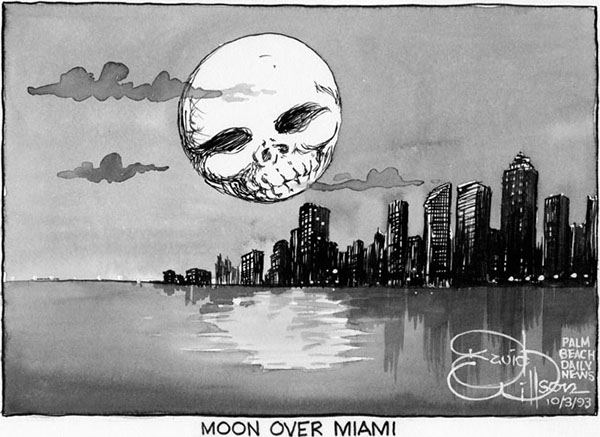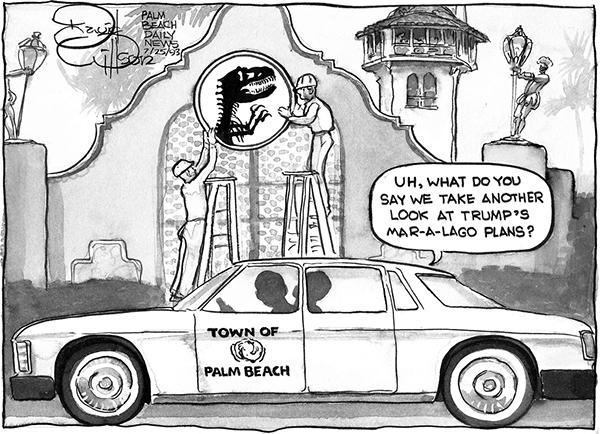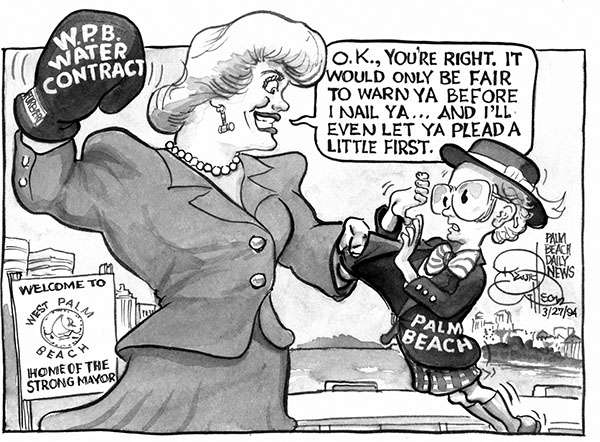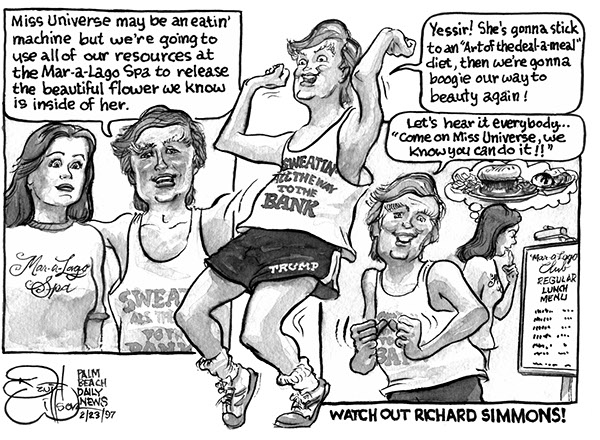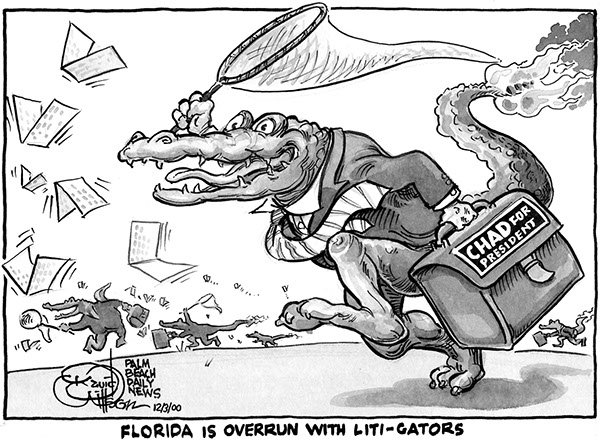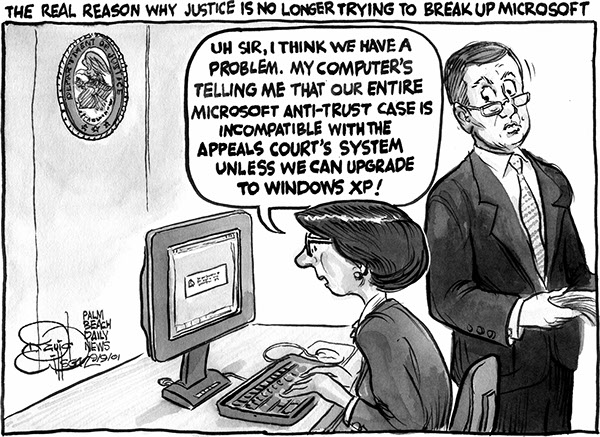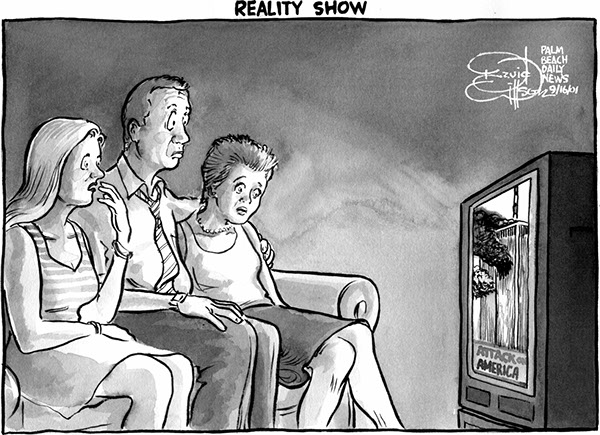 Note: More examples from 1992, David's first year of 

Palm Beach Daily News

 cartoons, can be viewed in a different gallery here.