Having very little prior experience with Actionscript/Flash, this catalog CD was a giant undertaking! Learning and using Actionscript 3.0, our two-member team designed and built this CD in roughly 3 months. Some neat features worth highlighting are a zoom feature for product labels and flyers (for readability) and dynamically-driven catalog indices and slideshows.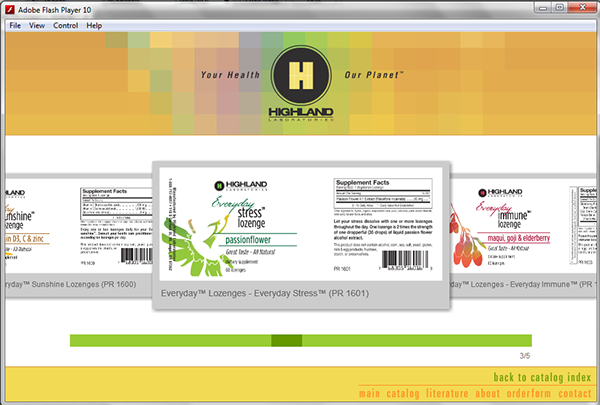 Product label view - hovering over the central image provides a magnifying glass for easy reading of the label.

Product fliers with a neat zoom feature as well as page turning.

Red, Red Wine Resveratrol landing page.