Project: YESCO Corporate Literature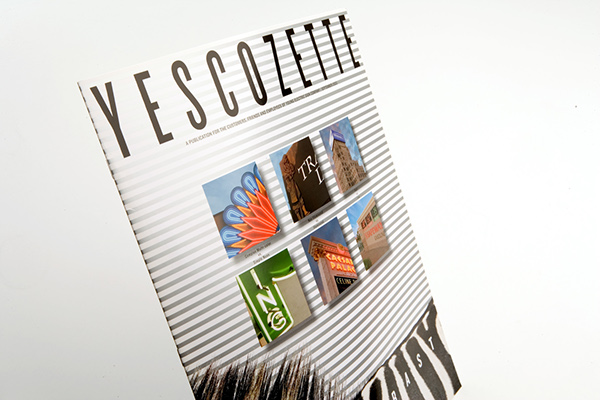 Young Electric Sign Company designs and builds custom signs — whether for a Las Vegas spectacular or a routed sign at a lodge in Jackson, Wyoming. The September, 2003 issue of the YESCOZETTE, the oversized publication we produce for YESCO, is on the subject of "contrast." Interior, exterior, high or low, illuminated or not, we photographed signs all over the western United States and contrasted the diverse capabilities of the company.
Digital electronics are changing the world of sign makers. What was once made of light bulbs and neon is now often composed of computer-controlled LEDs capable of full-motion video. The cover of the August 2007 issue is illustrated with a graphic representation of an electronic display. Inside, the publication takes you on a step-by-step progression through the new YESCO electronics manufacturing facility in Logan, Utah. We designed and directed the photography, writing and printing of the 11" × 14" publication.
Two years in the making, A Legacy of Light is a 72-page book on the history of Young Electric Sign Company (YESCO). Heavily illustrated with photos from over 80 years of sign making, the book is a nostalgic look at advertising icons that most people will recognize.