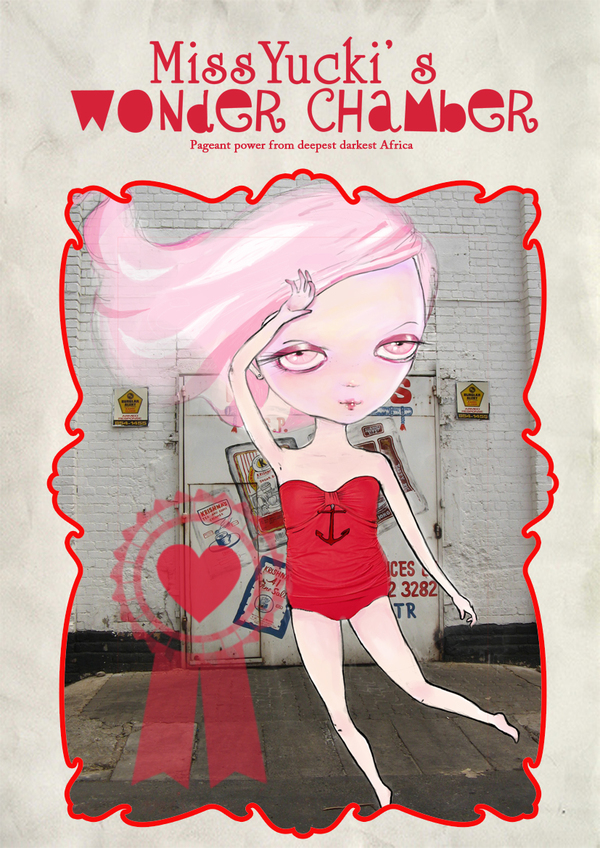 " Missyucki is an art and design collaborative project conceived by Kathleen Cameron and Alba Poretti. Inspired by the frenzy of downtown Johannesburg, South Africa, they have created a character called MissYucki.  Employing a range of mediums from illustration to toy design they dream up scenes and themes from her mythology."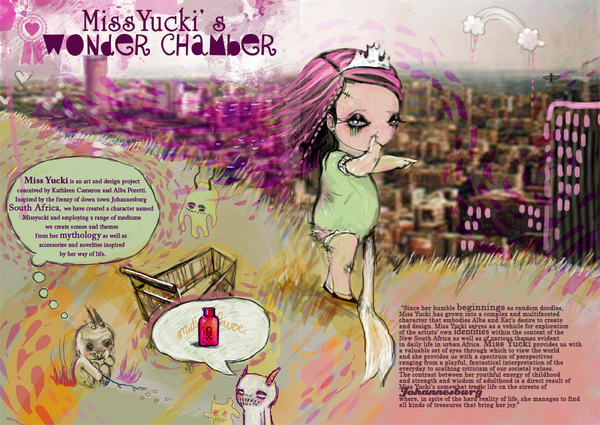 Since her humble beginnings as random doodles, Miss Yucki has grown into a complex and multifaceted character that embodies Alba and Kat's desire to create and design. Miss Yucki serves as a vehicle for exploration the artists' own identities within the context of the New South Africa as well as of various themes evident in daily life in urban Africa.
The questions of urbanism, race, heritage, identity, positionality and new Africanism in the face of rapid urbanization are subtly and tactfully explored from Miss Yucki's perspective. Miss Yucki provides us with a valuable set of eyes through which to view the world and she provides us with a spectrum of perspectives ranging from a playful, fantastical interpretation of daily life to scathing criticism of our societal values.

The contrast between her youthful energy of childhood and strength and wisdom of adulthood is a direct result of Miss Yucki's somewhat tragic life on the streets of Johannesburg where, in spite of the hard reality of life, she manages finds all kinds of treasures that bring her joy.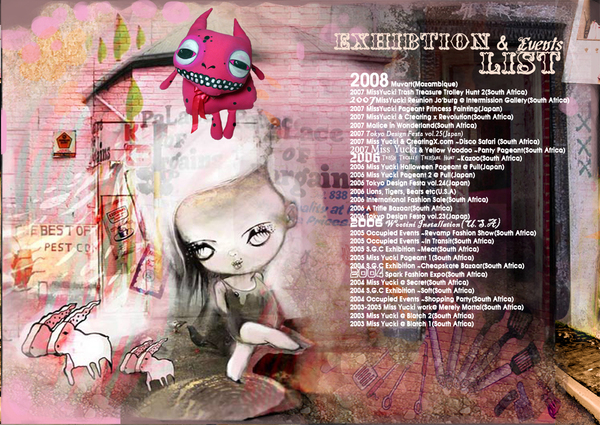 "MissYucki, the character, is a professional pavement princess andapprentice witch doctor. She is a lost child and little homeless streetwanderer who, together with her guardians the muti monster tokoloshiesparade the urban landscape hawking their trash treasure and magicmedicines, adventuring through dreamscapes, city slums and suburbs."