client ::


ymca-ymcarts
 


creatvie ::


kila cheung


design ::


kila cheung


paper sculpture ::


kila cheung


tree illustration ::


jasmine fung



selected by ::


the 1st shanghai biennial exhibition of asia graphic design 2011
ymcarts wonderland festival is an annual youth creative program in hong kong.
it held various activities, exhibitions and courses to encourage youth to understand,
to record and to create our local culture.  
and the most conspicuous programme is "diy book exhibition", it brings up many famous young creators.
ymcarts wonderland festival is now coming to the forth year. i am imagining, as time pass by, the creation made by the youth are like fossil recorded and accumulated inside a very thick sedimentary rock. these fossils will be turned into new nutrients nourish the representative of local culture and creative tree. the tree will affect people on the ground and produce environment and society impact. hope through this creation to remind the current membership and the youth who participated in previous wonderland festival, wonderland festival is only a start, hong kong is looking forward to your continued creation.
in process of thinking, i would like to use 3d object to experience diy spirit. it looks like a earth cross section from textbook, accumulated paper representing the hick sedimentary rock. one of the reasons i using paper is because book creation is taken large part of wonderland festival, another reason is paper is the best media to match the concept of wonderland festival - record. meanwhile, i use paper cutting method to make 3 big cave. the colourful thing is the nutrients accumulated from previous youth, the forth wonderland festival will continue the heritage and to grow.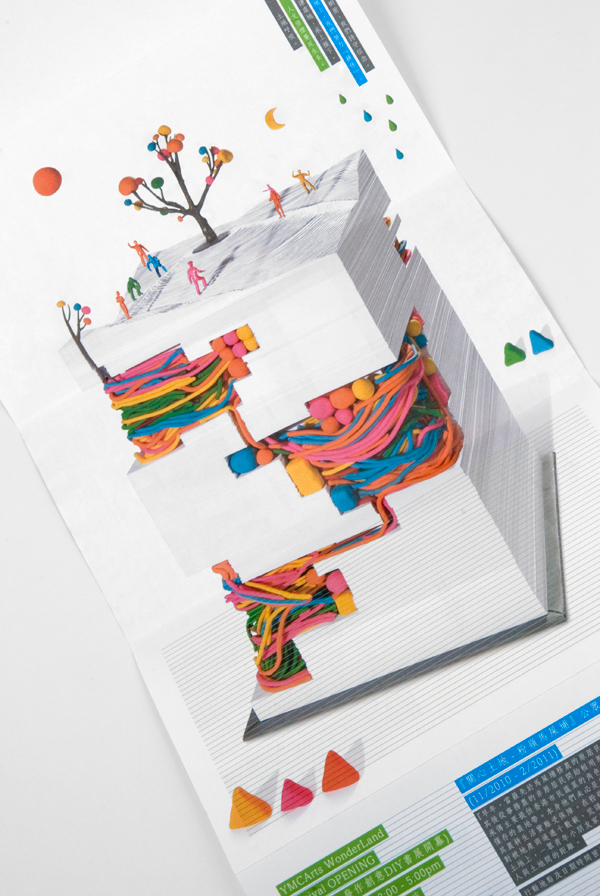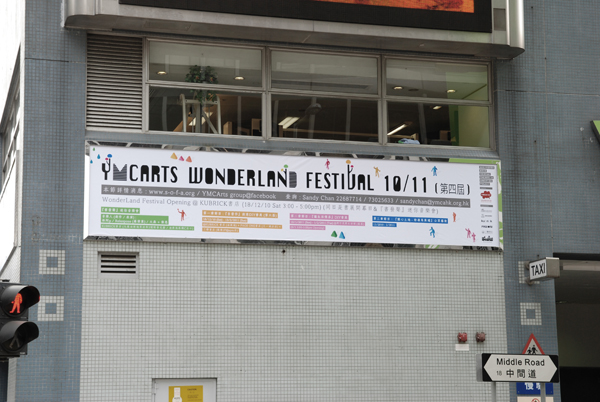 handmade decoration & souvenir (made by ymca helpers)
ymca wonderland festival exhibited at kubrick-bc / page one-festival walk / joint publishing-apm