one speed, no brakes ad campaign
An ad campaign created for college promoting the sydney fixed gear culture
Poster design



The headline draws parallels with the proposition and also the bike. The bike itself only has one gear or 'speed' and it doesn't have any conventional brakes, only a pedal brake. As well as the headline explaining the bike features it also represents the fixed gear culture. The words "one speed" represents the integral and fundamental lifestyle of the culture and the "no brakes" represents the borderless and limitlessness of the fixed gear lifestyle, not conforming to how the rest of the world works and how the rest of the world sees things.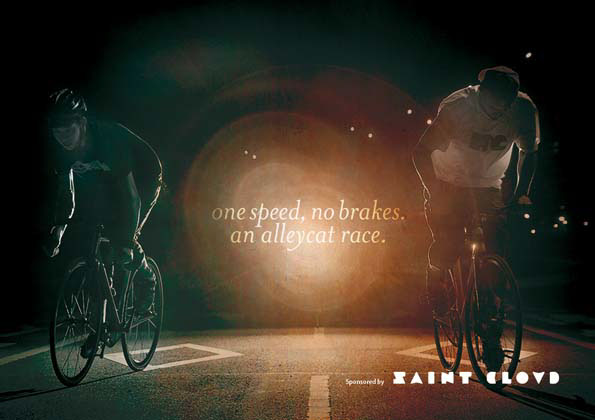 No copyright infringement intended. 
Project is only for experimental and educational purpose.