During the Summer of 2010, the intern associates at tri-state Digitas offices were paired together to pitch a digital-leaning campaign for "Good Clothing Company" (GCC), an established, American clothing brand, working to redevelop and rebrand what had become the outdated and cliched GCC brand, as well as launch the all-new GC Teen line that was to premiere November 2010. I worked solely to develop the digital interactive experience for the new GCC and GC Teen websites, as well as all creative and artistic and media functionalities for the mobile StoryTeller app. Using the cases "American classic and traditional" motto as our guide, I created timelessly modern works for the company.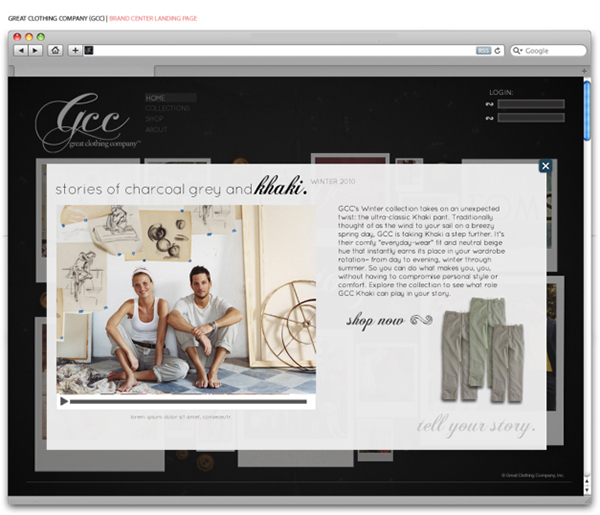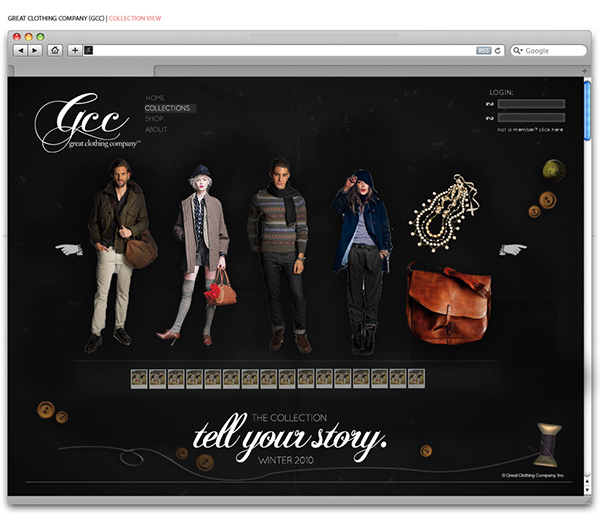 The GCC/GC Teen "Try It On Feature" allowed users to move a virtual self through a created space and share it using Facebook.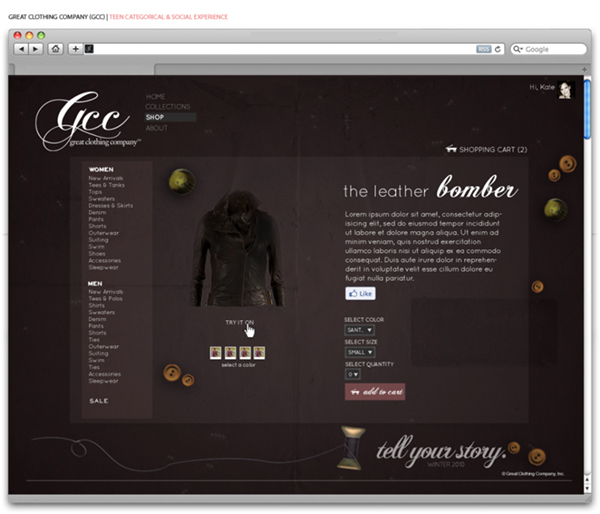 The StoryTeller™ App allows users to take their GCC looks and stories with them on the go, creating interactive photo stories that they can email, tweet or publish to Facebook.