Swallowed
This is an experimental illustration which explores my greatest joy and inner fears. i created this piece to show my love for the sea and surfing, but as much as I love it I also fear it. Its the unknown factor of the sea life that scares me.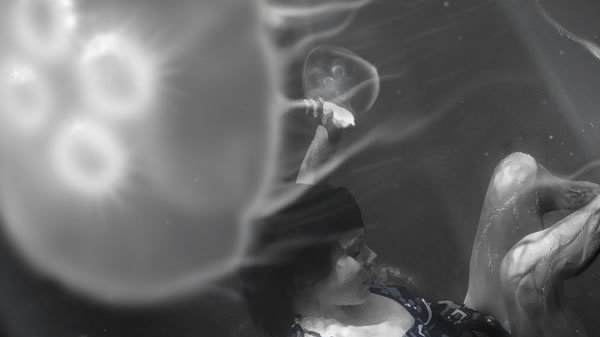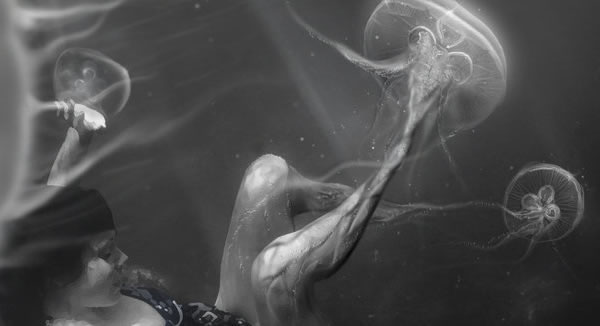 Sting

(Concept Sketch)
'Sting' is my first digital concept sketch for this project.  Its familiarised me with the jellyfish creature and how to portray it in an illustration. This prototype also allowed me to explore the the underwater
environment  and how to manipulate the form, texture and atmosphere.