Mercedes-Benz & Walt Disney
The Chronicles of Narnia

We were asked to create something that families could explore and share together, a fantastic imaginary world filled with colour and adventure, with glimpses of Mercedes-Benz cleverly sewn in. It had to be the 'web wide world of Mercedes-Benz and Disney', to promote the Viano family MPV and The Chronicles of Narnia.

All artwork including 3D models and animation was (re-)created from scratch, as there's been almost no assets.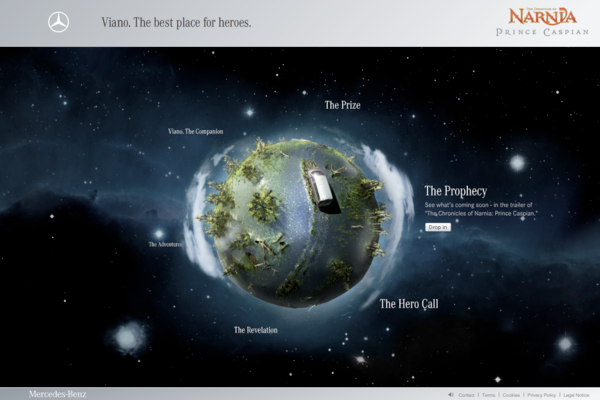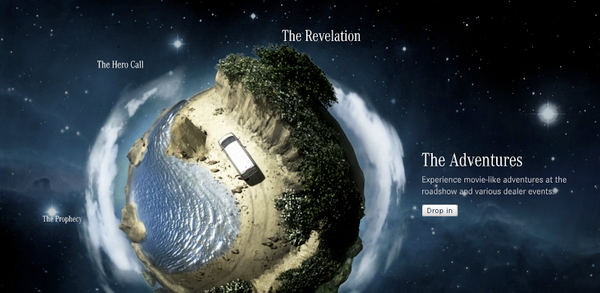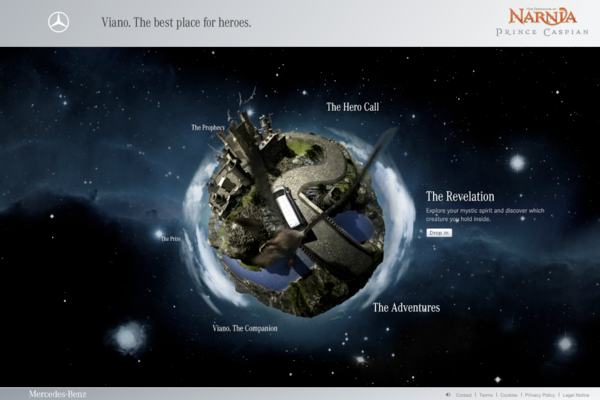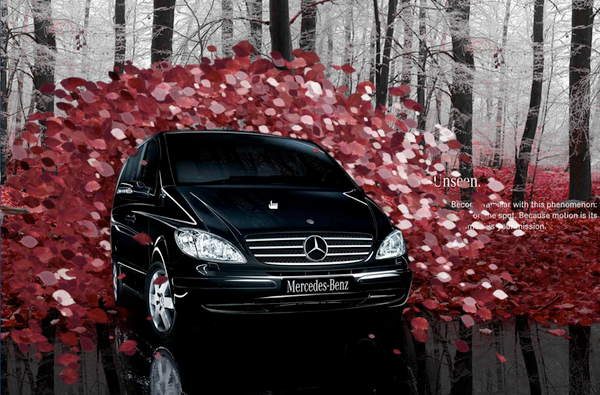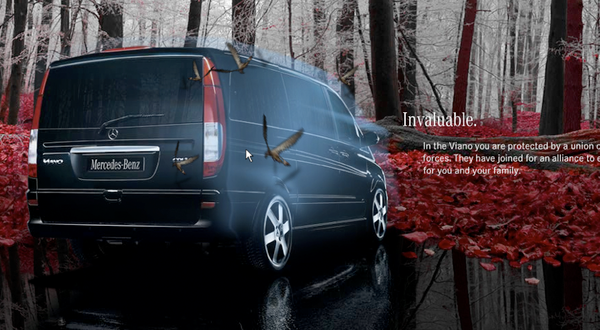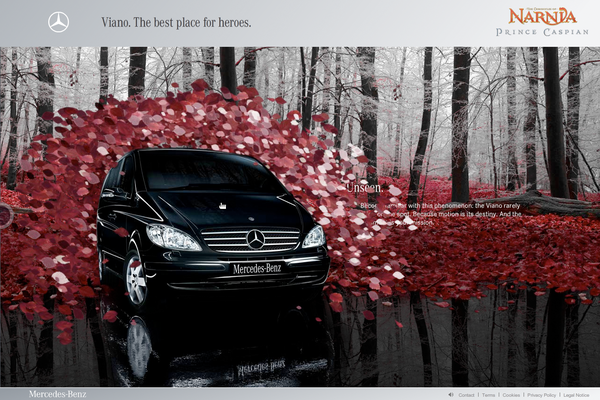 Creative Direction: Dirk Ollmann
Art Direction: Alexander Meinhardt
Design: Wolfgang Schröder, Thorsten Binder, Christina Metzler
3D Modeling: Electric Umbrella
Sound Design: Michael Damare
Showreel: David Aufdembrinke