B E E R E N B E R G
Interactive branding site for Beerenberg of Norway
.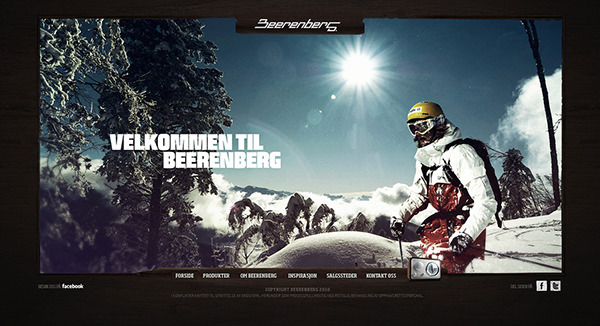 Production:

Good Morning. Oslo, Norway


Work:

Art Director + Senior designer


Client:

Beerenberg/Active Brands


Information:

Branding Site for the Norwegian clothing label Beerenberg. Focusing on skiing and winter clothes for young and active people. I chose to create a interactive experience using a lot of environment videos of snow blowing in the wind, clouds passing the beautiful winter horizon with the models "in action" close to the camera. I also supervised as Director of Photography on location with client.


My Role:

Lead Art Director, I designed all site designs, photo re-touch, online showcase structure and lead Director of Photography on location with client and photo team.



Awards & Publications:


Featured in Advanced Photoshop Magazine January 2011 issue.
Featured in Web Designer Magazine October 2010 Issue.