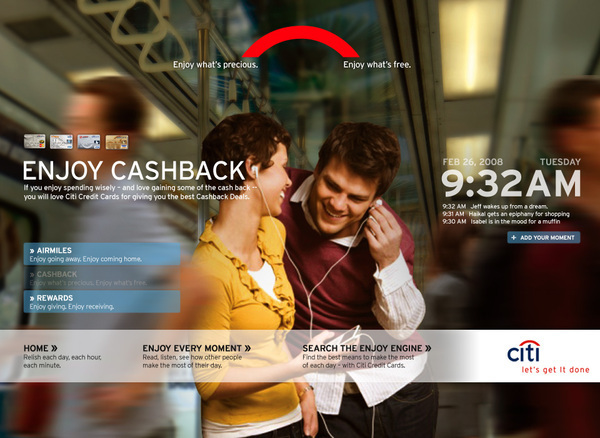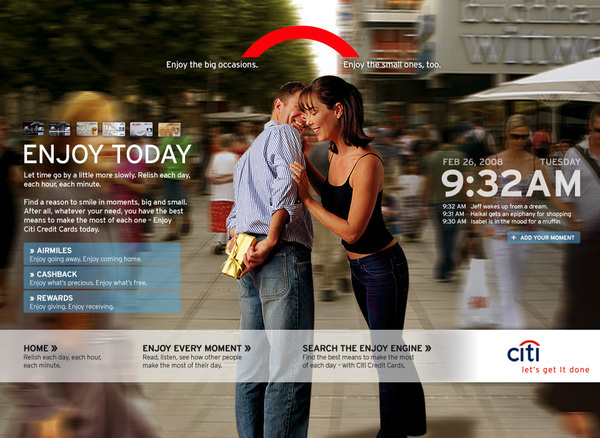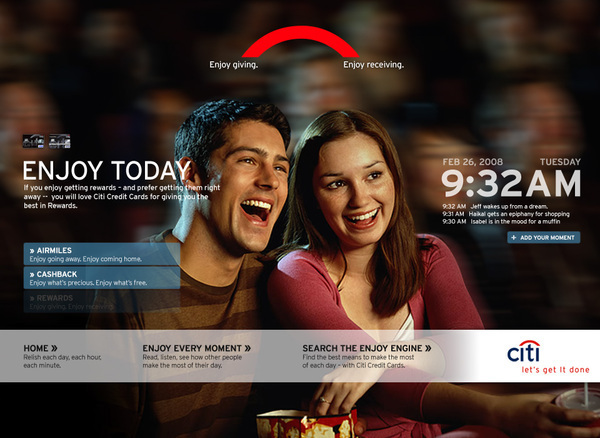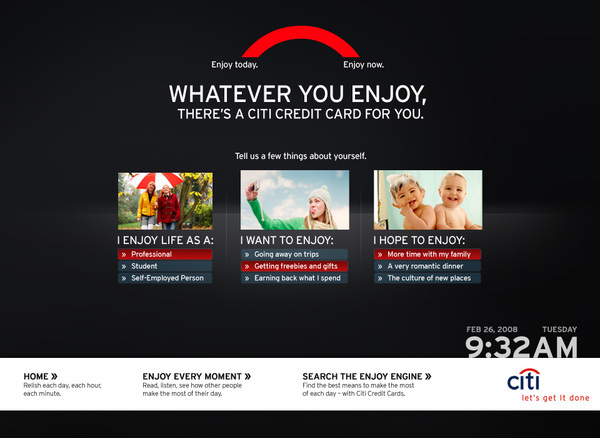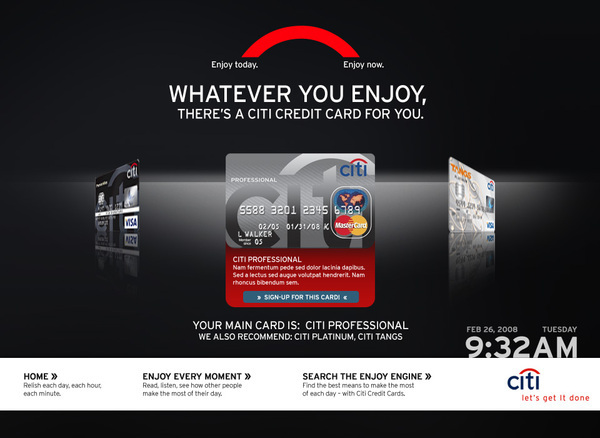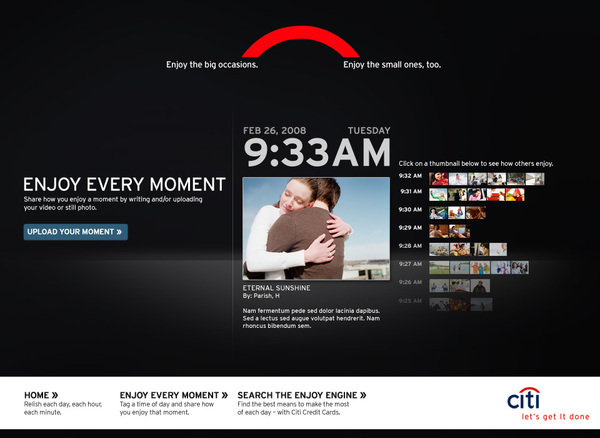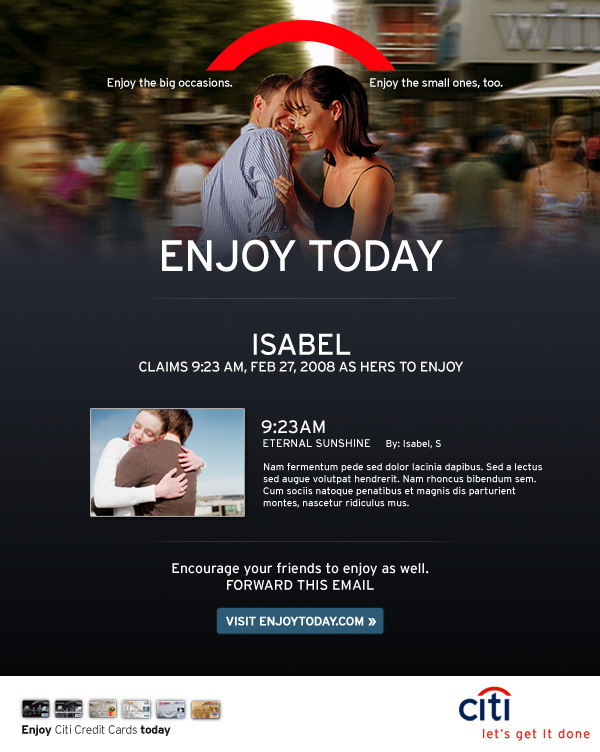 Enjoy Today (concept)
Client: Citi Singapore
Agency: Proximity Singapore
Team: Jeff Mendoza, Haikal Lim for Art Direction and Design, Isabel Servando for Copywriting

This was a branding project to hold all the credit cards for Citi. The idea that we came up with to package all these cards was "Enjoy Today" since credit cards allow you to own things, we wanted to move towards something that has more substance which is time and within it, moments. What if you can own a moment? What if you can share that moment with everyone?

So we emphasized on that by designing a website that first shows the Citi moment (everything moves in blurring speed while the people in the middle move in super slow-motion). This was because we needed a way to interpret the lifestyle in Singapore which is a fast lifestyle (literally).

The site then suggests which card is right for you via a simple question/answer module based on what you enjoy the most.