Concept and realization new corporate identity of the Open Air Cinema Festival near Basel, Switzerland.
All photographs are analog projections using our custom built mobile slide projector – an old Nikon FA with removed back, a developed B/W slide with the imagery (the illustrations of the film stills in this case) and a flash behind the camera. The flash was triggered by the second camera (digital this time) which took the final images. No photoshop manipulation in any picture! The colors come from the 2 to 5 minutes of exposure.
The photographs then were used as the basic language of the identity, just add some type to it and … that's it.
P R I N T   P R O D U C T S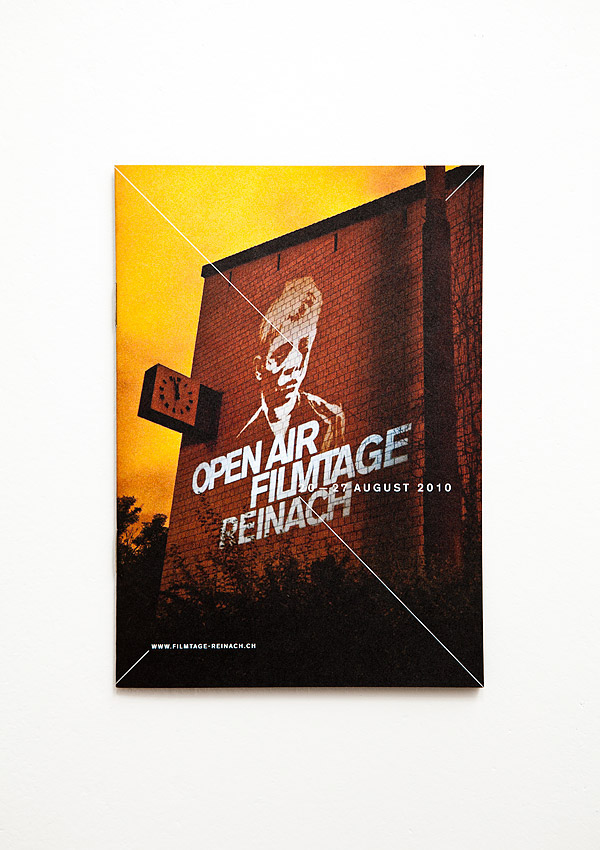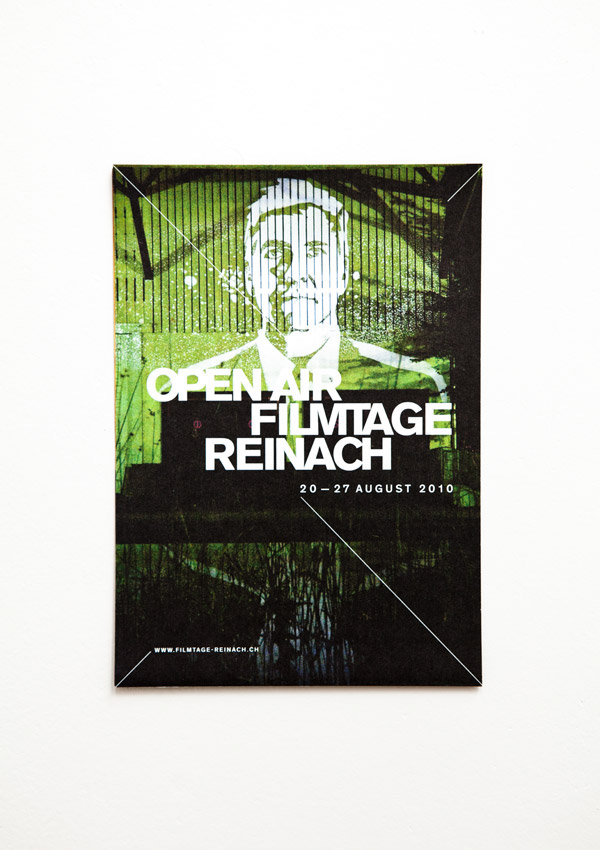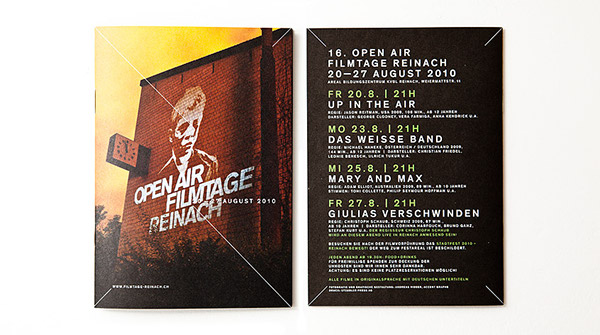 I L L U S T R A T I O N S  –  B E F O R E   A N D   A F T E R   P R O J E C T I O N
Above: One of the original illustrations I painted from a film still – George Clooney in Up In The Air. I scanned the illustration, turned it to negative (black George on white ground), printed it and photographed it on B/W ortho litho film. This film is entirely transparent, the exposed parts entirely black – a slide, perfect for projection.

Below: The final projection. Note the noisy white dots next to George's head: this comes from the heat of the projection flash. I kinda liked it!