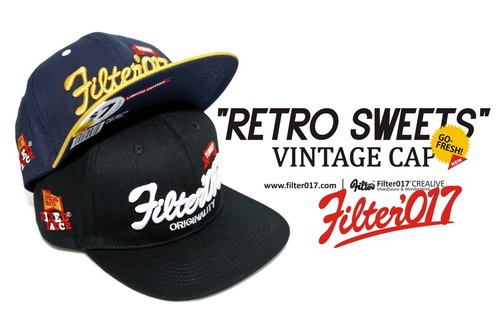 Here is new arrival from Filter017 - vintage baseball cap "RETRO SWEETS", it's colorful,sweet but not greasy. The design inspiration is from package of American sweet food.
We used every color set and elements of retro sweet food package. And we combine re-classic logo of corn chip to mix this all new design.
"RETRO SWEETS" VINTAGE CAP's cutting is made from original baseball cap brand "Starter". We also care about every details of sewn,embroidery and print. And we re-design some details let's become more useful. Like back knot adjustment. You can set the cap size. The "RETRO SWEETS"VINTAGE CAP is retro , refinement and very useful!