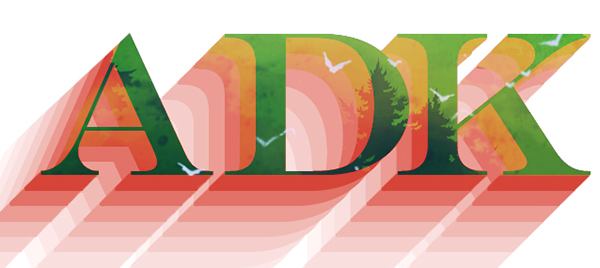 Four large scale canvas prints depicting the Adirondack Mountains of New York.
There is a train ride that travels through the northern most town of NY before Canada, to the southern metropolis of NYC. The Adirondack Park boasts the largest acreage of all the national parks combined with small towns littered throughout. My hometown is situated at the very top of the mountain range; sometimes referred to as the Lake City. Lake Champlain and the green mountains of the ADK's are where I grew up. The mountains depicted in order of appearance:
Mount Marcy
Olympic Mountain Whiteface
PocoMoonshine
Ending at the D&H train station in Plattsburgh New York.

The final piece is almost a completely accurate representation of downtown. While making these pieces I moved away to a different country. It proved to be an extremely nostalgic experience that brought back summer hikes and boat rides, biking through the forest, picnics on the mountain top, swimming in 40 degree weather, bar-b-q ing at the beach, bonfires at night, and staying out too late. New York I miss you.