Coastal Flooding
Hurricane Katrina
Hancock, Harrison, and Jackson counties in the state of Mississippi were all damaged by Hurricane Katrina. Human infrastructure was destroyed, as well as the coastal ecosystem. Three types of ecosystem provide three primary services. Forest wetlands are used by the paper and timber industry, wetlands provide a nursery for the fishing industry, and barrier islands protect the coast from storm surge and soil salinization. The analysis of flooding in this region will be used to allocate limited disaster aid funds.

Attributes for map 1 show the highest elevation of the three counties to be 103.082 meters, and the lowest to be -7.9928 meters. All three counties have many rivers and tributaries, with extensive marshland, and low elevation. These factors suggest a vulnerability to storm surge and flooding.

Chart 1 illustrates that a relatively small percentage of developed land was affected. The majority of damage was to wetlands, barren areas and forest. Jackson County sustained the most extensive damage.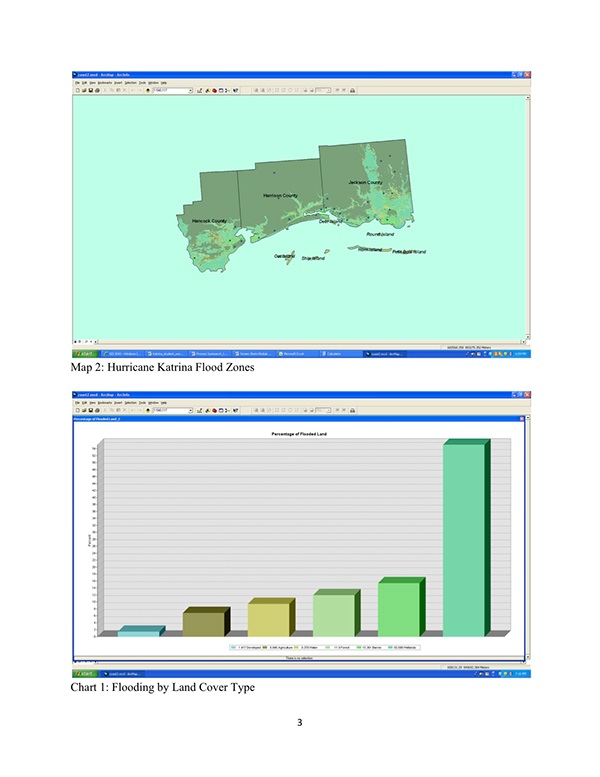 Map 3 illustrates that all large medical hospitals were built close to the water. Major roads were washed out, but the majority of the railroad track was laid inland, leaving it out of reach from the storm surge.

The first priority for funding should be moving several hospitals inland, so that medical needs are not compromised during emergencies. The next priority might be constructing a robust secondary road system which would provide a backup in case of future flooding. An updated existing road network might be capable of handling the predicted traffic.


Remaining funds could be used for environmental remediation between the three types of habitat, in proportion to the amount of land affected. Of the 1,817 square of miles of land in the study, 361 would be considered productive. These include developed, forest, agriculture, and wetlands at 2%, 16%, 9%, and 73% respectively. Developed land accounts for a small percentage of the damage, and as stated above, the first priority should be medical facilities and transportation networks. However, further recommendations regarding funding are not possible without knowing the amount of funds allocated for these counties, and the political needs of each constituency.