Global branding for a major middle east stee

l producer

.
Ezz Steel is the largest steel producer in the Middle East. Based in Egypt, it is the nation's market share leader with over 60 per cent. 

In 2008, they approached Ledgard Jepson to look at their corporate identity, brand, marketing materials and corporate documents with a view to bringing them up to date and in line with global producers like Ancelor Mittal and Corus.

We devised a corporate mark that reflected the corporate status, confidence and ambition of the company. The 'e' icon represents both the sun, symbolising a new dawn and a bright future for Ezz Steel and the product of hot rolled steel. This translated through into a comprehensive brand guidelines document outlining a consistent approach to photography and tone of voice and application to printed materials, stationery, signage, workwear, livery, advertising and exhibitions.


Brochure - Forging The Future
 Product Brochure - Flat Products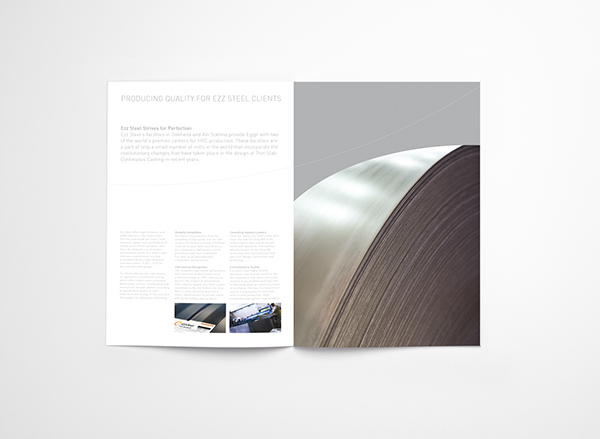 Product Brochure - Long Products
    Art Direction - Commisioned Photo Shoot