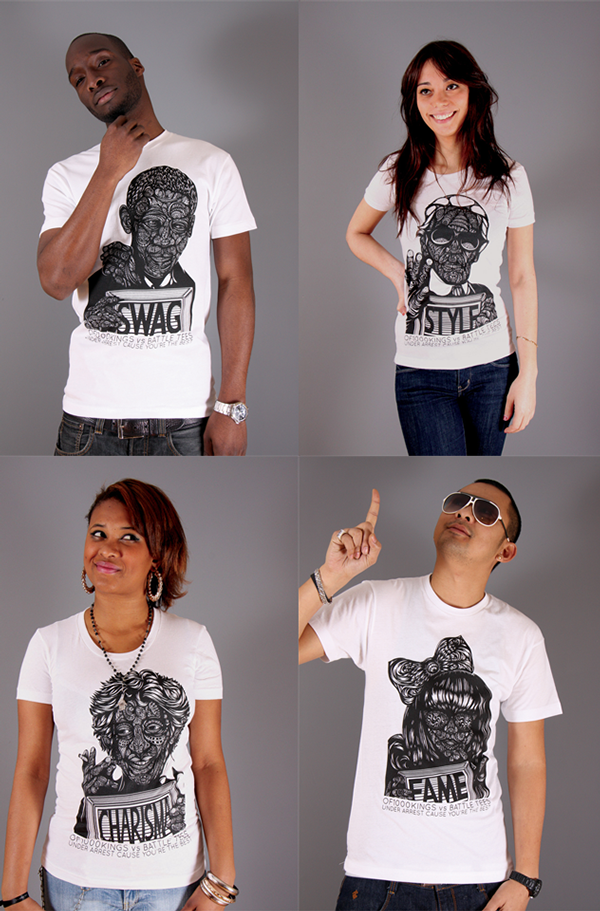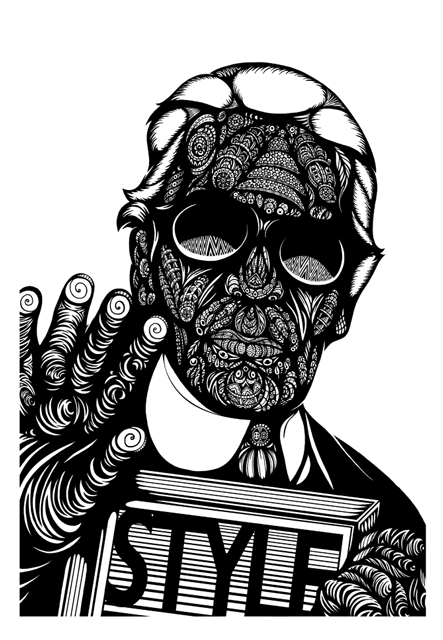 of1000kings vs Battle Tees:  Under Arrest (Cause You're the Best)
     Under Arrest (Cause You're the Best) is the culmination of a collaboration with Battle Tees.  Battle Tees and I share a similar goal:  strengthen the bond between Art and the tee as a media for the Artist.  This collaborative release is the first 'Artist series' presented by Battle Tees, but given their philosophy it will be an ongoing effort.  The tee is a perfect mass-media for the Art and the Artist, it's just up to us to put it out there.
     Under Arrest is a collection of four illustrated portraits presenting 'pop' individuals based upon a particular character trait that the individual possesses in high esteem.  The four portraits include President Barack Obama (swag), Lady Gaga (fame), Karl Lagerfeld (style) and Serge Gainsbourg (charisma).  These particular traits were chosen because they are an excess of personality that many of us in 'reality tv' cultures strive to gain for ourselves.  The aim of the project was to celebrate these amazing personalities while also commenting on this need for all of us in society to want these people, and our want to be them.
     The t-shirt is a tremendous modern media for Artists to maintain sustainability and for Art to maintain relevance in cultures that increasingly forget the value of Art to society; it's time to jump on board and represent your love for all that Art represents. 
     These tees are available through
Battle Tees
:  each tee is limited to a production of 100 (for both mens' and womens').  As an added bonus each tee purchase comes with a poster print of each of the four illustrations;  it's the merging of Art and Apparel.