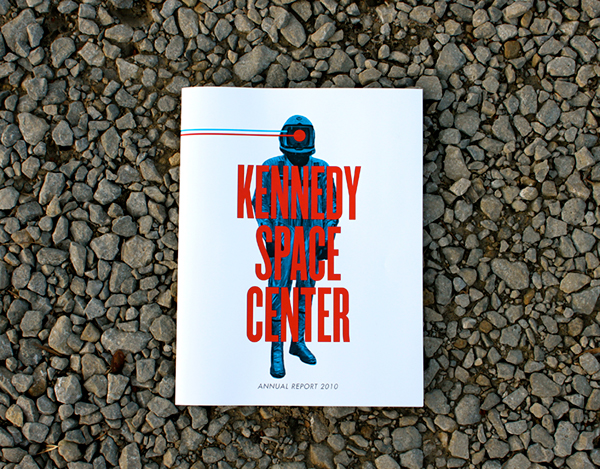 The 2010 Kennedy Space Center Annual Report focuses on the history of NASA with the use of historic NASA photos but also impresses that NASA attempts feats that only seem possible in science fiction, with the theme "Real Life Sci-Fi."

With the use of historic photos, bold typography, and basic color overlays, this annual report celebrates NASA's rich history as well as the amazing, almost unbelievable work it has done in the recent past.

I chose to focus on NASA's history because in 2010, funding to space exploration in the US was cut substantially. Historic photos were used as a celebration of NASA's previous achievements, as well as inspiration for future exploration.