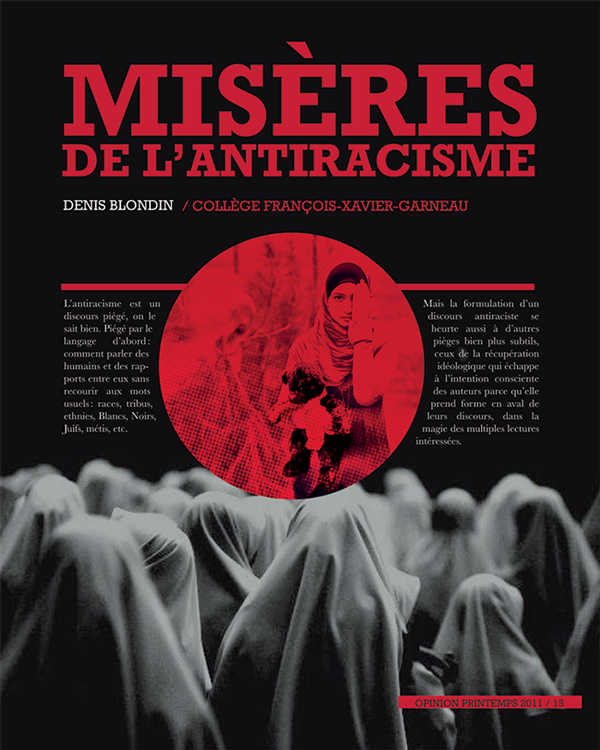 Editorial project featuring the circle as a visual and red as a color.
Editorial designed for school featuring the harsh subject of antiracism around the visual theme of circles and red. The challenges involved in this project was to fit the text into seven pages and have footnotes. It features the circle as a visual reminder, red as the star color and fonts Baskerville and Rockwell. 

Projet réalisé dans le cadre du cours d'édition mettant en valeur un article sur l'antiracisme avec le visuel du cercle et du rouge pour rappeler le thème du travail. Les défis derrière ce projet était de faire le montage sur seven pages et de mettre des notes de bas de page. Le rappel visuel du cercle est utilisé ainsi que le rouge comme couleur vedette en plus des polices Baskerville et Rockwell qui ont été choisies.



Special thanks to

M.A.M08 on Flickr

for the original photos.