Presentación "El brief Creativo"
Presentación Flash anexada en la tesis del Brief Creativo, que incluía una serie de imágenes y videos del caso práctico de la tesis antes mencionada. Constaba de etapas e indices muy simples y fáciles de entender que siguieran la misma estética del documento impreso. Ésta presentación estaba incluida en un CD entregado junto con el libro.
-


Flash presentation attached in the thesis of Creative Brief, which included a series of images and videos of the thesis case study above. Index consisted of very simple steps and easy to understand and continue the same aesthetics of the printed document. This presentation was included on a CD delivered with the book.
Indice general / General Index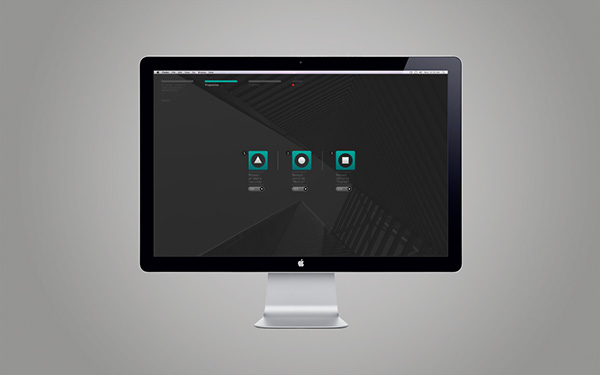 Sub-índice que desplegaba las tres versiones de las propuestas del caso práctico
-
Sub-index displayed the three versions of the case study proposals
Al escoger la versión se desplegaban dos opciones: un video o la serie de imágenes
-
By choosing the version deployed two choices:  a video or image series.
Esta imagen es de la opción de slideshow de previews de las propuestas
-
This image is in the choice of slideshow previews of proposals