Corporate/Higher Education Works
Sample works for the University Of Arkansas. Posters, magazine ads, flyers, covers, and any other type of commercial works are all included. 
('07 - '10)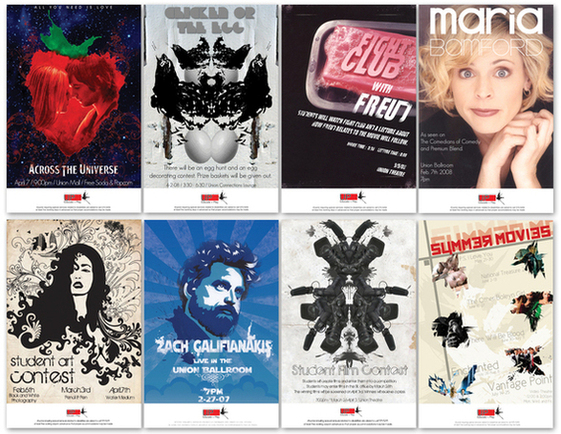 Posters For "University Programs" 

UP is an organization that uses student money to bring exciting entertainment on our campus. Each section of entertainment is broken up into committees.
I do Graphic Design work for the Comedy, Cinematic Arts, and Coffee House Committees.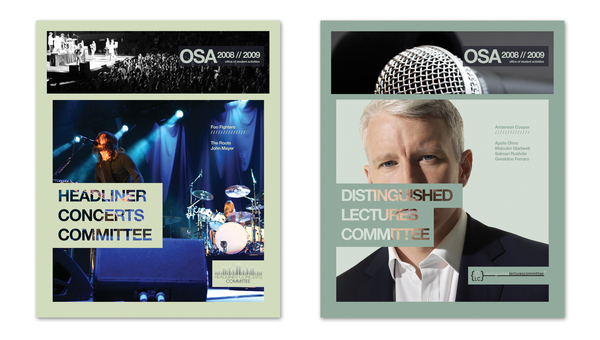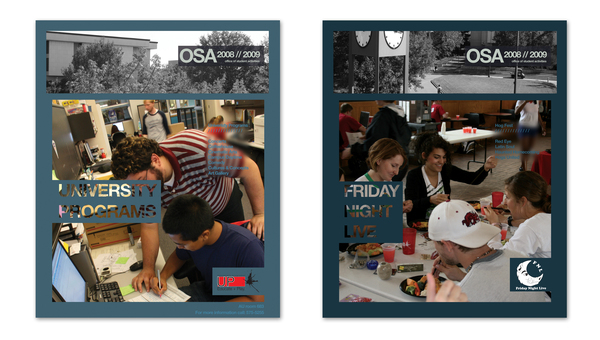 UP Productions Board.

This was a collaborative work including myself and a friend/creative partner: Jason Wilkins. 

Heres a link to his portfolio: http://www.behance.net/jasonwilkins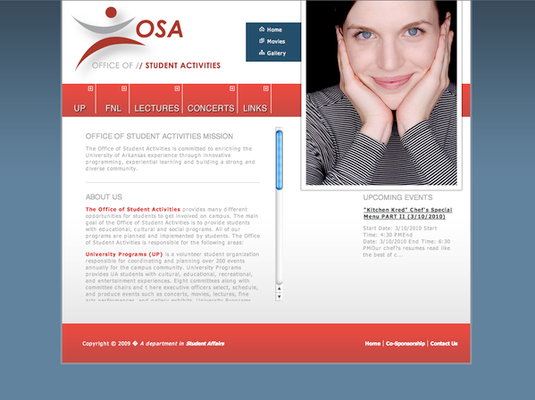 This is a website Design for the Office of Student Activities here at the University of Arkansas.


    Logo/Banner/Poster for Razorbash.