St. Louis Community Credit Union

Mobile Website  |  Desktop Website   |   Social Media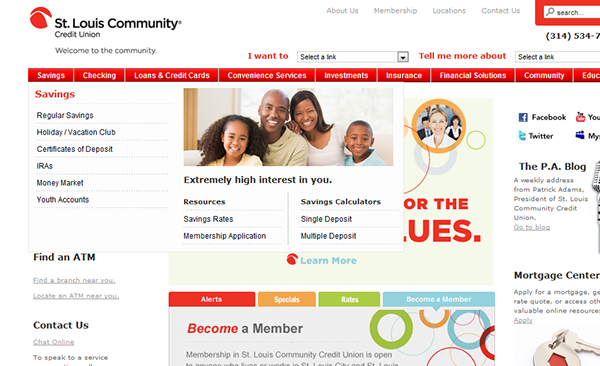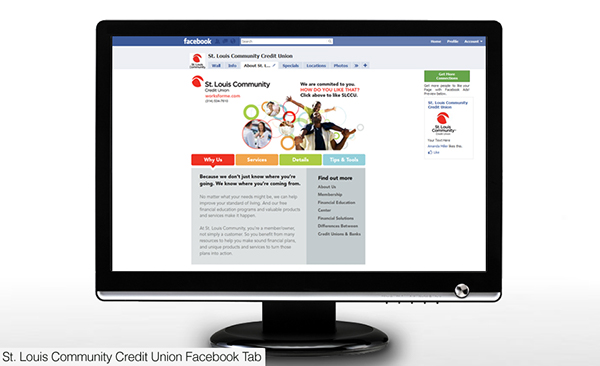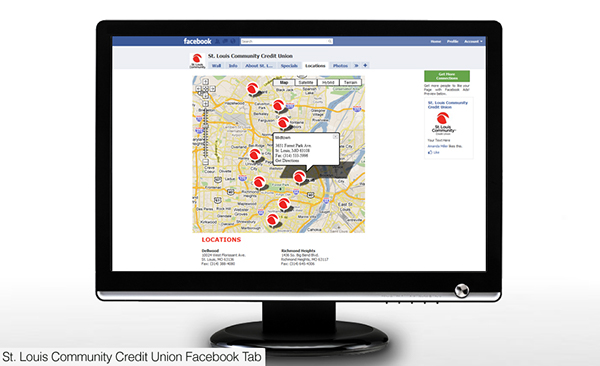 St. Louis Community Credit Union is a progressive, full-service financial institution with an outstanding selection of savings and investment products, loans and convenience services.

Their old website was hard to navigate and needed to be updated to fit their new branding. Matchbox was assigned the task of not only improving the look of their website but also redesigning the way users navigate the website and get information about services. 

Matchbox also developed St. Louis Community Credit Union's mobile website and social presence via Facebook, Twitter, Myspace, YouTube and custom P.A. Blog.