Barineau Heating & Air Conditioning
Rebrand
Onyx worked with Barineau Heating and Air Conditioning, a local Tallahassee company, to develop a
strategic plan
, a new brand and website.  The objective was to create a strategic marketing campaign and new look that could help Barineau stand out in the market place.  Barineau is a well-established name in Tallahassee as they have been in the business since 1972. 
In order to keep consistent with the former Barineau brand, Onyx centered the new brand around a nostalgic, vintage feel. This was the key to maintaining the family experience and loyalty to customers that exists within the Barineau company. The Barineau team has an advantage in the competitive market because their name is associated with quality service and they have years of experience in the industry. Onyx Group's creative team worked to develop a visually stunning website and a fresh logo that showcase the family atmosphere of the Barineau Company.
It was important to keep the colors consistent with the old logo.  So the Onyx Graphic Design team used the existing company colors as the new common thread between the new logo and the old.  The navy blue is consistent with Barineau's prior logo. Golden yellow was chosen to create a vintage feel, and black was chosen to be used as a solid base color.

The vintage "B" used for the logo helps relay the message of a family company and also ties into the importance of customer service. This "B" was chosen to become the iconic image for the Barineau brand. The style of the "B" gives it a vintage look. The images on the new website are also consistent with the nostalgic feel.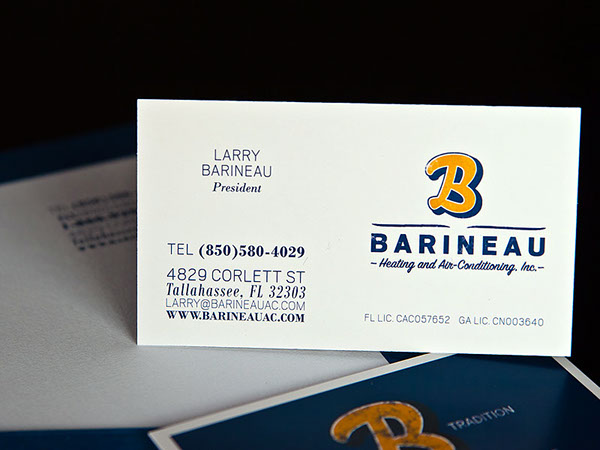 The new Barineau brand has been released and the strategic plan is being implemented. It has been very well received internally and has inspired the Barineau team to establish a new unified look. The new
website
has given the Barineau team confidence in their new brand.
Visit the website
www.barineauac.com